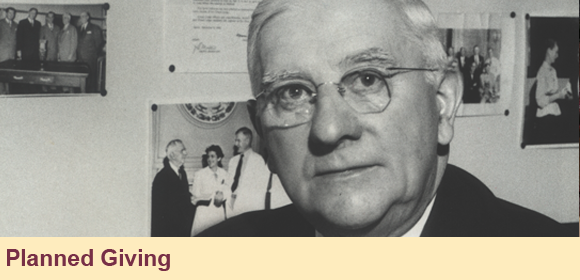 Thank you for your interest in contributing to The Elks National Foundation. Our hope is to serve you and your family with helpful information. We have an increasing number of friends of the ENF who now are benefiting from life income gifts, gift annuities and other plans. Thank you for taking the time to explore the benefits of gift planning.

Talking With an IRS Computer
The IRS announced this week it is continuing to develop web "bots" and using new computer tools to help alleviate the shortage of staff to answer taxpayer phone calls. Darren Guillot, the...
MORE

Wills - Perils of Probate
"I am an heir of the decedent and here is his will." Potential Heir Business Owner passed away on April 5, 1976, with an estate of $2.5 billion. Many people appeared claiming, "I am Business Owner's...
MORE

Lester Story
Taking a road trip with Charlie Lester would make anyone happy. The former State President and PER from Wichita, Kan., never...
MORE

Protect Yourself Against Abdominal Aortic Aneurysms
Can you tell me about stomach aneurysms? My father died from one about 10 years ago and I wonder if I am at increased risk of developing one myself. While you do not hear much about them, stomach...
MORE