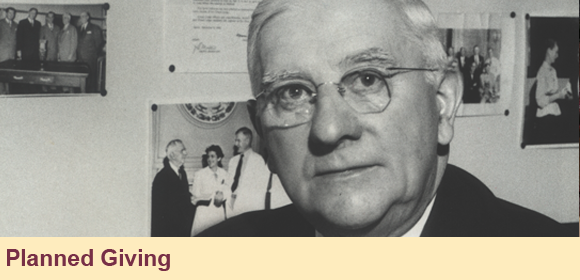 Thank you for your interest in contributing to The Elks National Foundation. Our hope is to serve you and your family with helpful information. We have an increasing number of friends of the ENF who now are benefiting from life income gifts, gift annuities and other plans. Thank you for taking the time to explore the benefits of gift planning.

Updating Your Estimated Tax Payments
With passage of the Tax Cuts and Jobs Act, most Americans will experience a change in the amount of tax due. Many taxpayers will have lower taxes due to the higher standard deduction and increased...
MORE

How to Give Property to Children
Parents have a number of reasons for making gifts to children. First, a parent should have sufficient resources for retirement and for long-term care needs before making substantial gifts. Once you...
MORE

Lester Story
Taking a road trip with Charlie Lester would make anyone happy. The former State President and PER from Wichita, Kan., never...
MORE

Tips for Living with Low Vision
What resources can you recommend to help individuals living with vision loss? My husband has macular degeneration that has progressed to the point that he is unable to perform many of his routine...
MORE