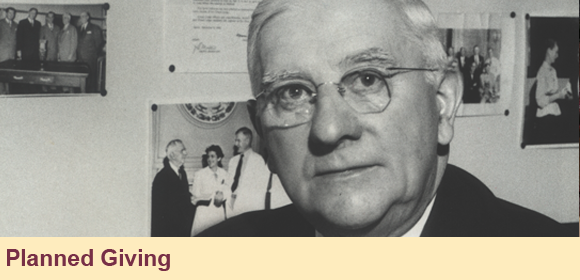 Thank you for your interest in contributing to The Elks National Foundation. Our hope is to serve you and your family with helpful information. We have an increasing number of friends of the ENF who now are benefiting from life income gifts, gift annuities and other plans. Thank you for taking the time to explore the benefits of gift planning.

Benefits of Bunching Charitable Gifts
With the doubling of the standard deduction in 2018, the number of taxpayers who itemized deductions declined substantially. In 2017, nearly 30% of taxpayers itemized, but with the larger standard...
MORE

Living Trusts Versus Wills
Jacqueline Kennedy Onassis was diagnosed with cancer in January 1994. She signed a will in the New York offices of a large law firm on March 22, 1994. She passed away just two months later on May 19...
MORE

Juppe Story
A bright high school senior is eligible to attend college, but worries about how he'll afford it. It's a dilemma discussed...
MORE

How to Create a Family Health Portrait
How do I go about making a family health history? Most of my relatives have died before age 65. My doctor suggested I create a family history to help identify my own genetic vulnerabilities. An...
MORE