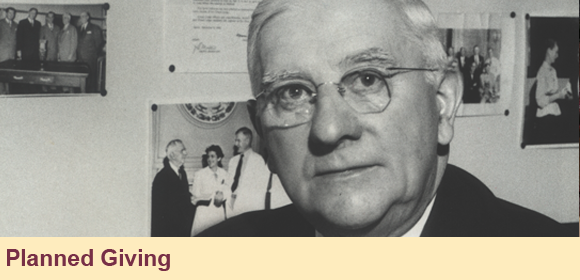 Thank you for your interest in contributing to The Elks National Foundation. Our hope is to serve you and your family with helpful information. We have an increasing number of friends of the ENF who now are benefiting from life income gifts, gift annuities and other plans. Thank you for taking the time to explore the benefits of gift planning.

National Tax Security Awareness Week
In IR-2020-259, the Internal Revenue Service announced that November 30 to December 4, 2020 will be the Annual National Tax Security Awareness Week. Each year, the IRS highlights the best methods for...
MORE

Online Accounts
At any given time, the average American maintains between 30 and 50 online accounts. These may be with banks, financial institutions, utility companies, email providers, social media outlets,...
MORE

Downing Story
Members in attendance at the 2004 Grand Lodge Convention were rapt with attention as Stephanie McDonald, the Top......
MORE

How to Make Your Kitchen Safer and Easier to Use
What can you recommend that will make a kitchen safer and easier to use? My wife, who loves to cook, has had several kitchen-related accidents over the past year. We would like to modify the space to...
MORE