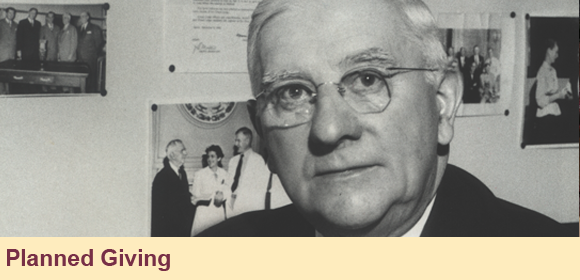 Thank you for your interest in contributing to The Elks National Foundation. Our hope is to serve you and your family with helpful information. We have an increasing number of friends of the ENF who now are benefiting from life income gifts, gift annuities and other plans. Thank you for taking the time to explore the benefits of gift planning.

IRS Will Pay Tax Refunds During Shutdown
In IR-2019-1, the Service stated it would open the tax-filing season on January 28, 2019. With the continuing government shutdown, many CPAs and tax preparers were concerned that the IRS might delay...
MORE

Trusts for Creative Spenders
Trusts can be quite useful for protecting children. However, for some children, the trust serves an additional function: It protects the principal from being rapidly spent by a child. These trusts...
MORE

Graves Story
For N. Todd Graves of DeKalb, Ill., Lodge No. 765, the Elks National Foundation merits attention. He loves the ENF as a long-time......
MORE

Smart Home Devices That Can Help With Aging In Place
I recently read an article about how "smart home" devices can help with aging in place. What types of smart home products can you recommend that can help with this? There are actually a wide variety...
MORE