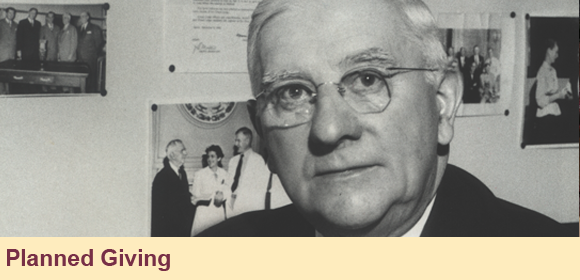 Thank you for your interest in contributing to The Elks National Foundation. Our hope is to serve you and your family with helpful information. We have an increasing number of friends of the ENF who now are benefiting from life income gifts, gift annuities and other plans. Thank you for taking the time to explore the benefits of gift planning.

IRS Offers New Voice "Bot" Service
In IR-2022-127, the Internal Revenue Service announced it is expanding its voice bot options. The new service is focused on taxpayers who would like to set up or modify a payment plan. IRS...
MORE

How to Give Property to Children
Parents have a number of reasons for making gifts to children. First, a parent should have sufficient resources for retirement and for long-term care needs before making substantial gifts. Once you...
MORE

Markiewicz Story
"You must give some time to your fellow men. Even if it's a little thing, do something for others - something for which you"...
MORE

How to Get COVID Funeral Assistance Funds
I lost my 78-year-old parent to COVID-19 in 2021 and want to find out if I am still eligible for the government funeral assistance program. What can you tell me about this? The government program you...
MORE