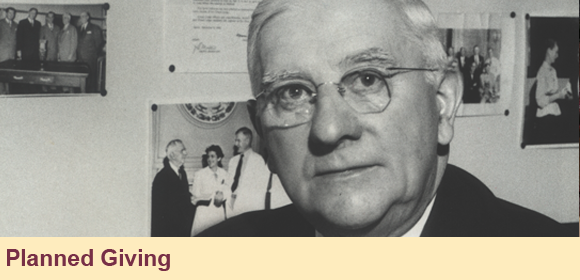 Thank you for your interest in contributing to The Elks National Foundation. Our hope is to serve you and your family with helpful information. We have an increasing number of friends of the ENF who now are benefiting from life income gifts, gift annuities and other plans. Thank you for taking the time to explore the benefits of gift planning.

Congress Considers Retirement Plans
As the election clock continues to race forward, the Senate Finance Committee this week passed several retirement plan bills. Many Americans have a 401(k) plan. With a traditional 401(k) plan, the...
MORE

Social Security
Linda asked, "When should I take my Social Security? I have a good income and have paid into Social Security for 40 years. Since I am now age 62, I understand that I can take payouts early at age 62....
MORE

Downing Story
Members in attendance at the 2004 Grand Lodge Convention were rapt with attention as Stephanie McDonald, the Top......
MORE

Meal Service Delivery Options for People Who Don't Cook
What types of healthy meal delivery options can you recommend for individuals who don't cook and don't get out much? Since my mom passed away, my dad's diet is terrible and I worry about his...
MORE