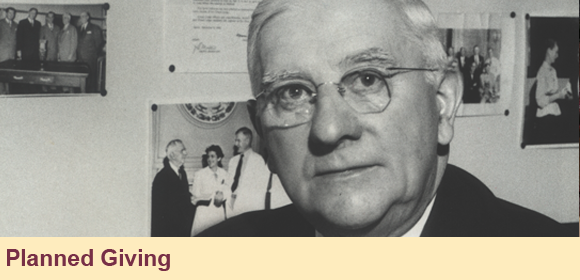 Thank you for your interest in contributing to The Elks National Foundation. Our hope is to serve you and your family with helpful information. We have an increasing number of friends of the ENF who now are benefiting from life income gifts, gift annuities and other plans. Thank you for taking the time to explore the benefits of gift planning.

Senate Pivots to Tax Reform
With the uncertain status of the health care debate, the Senate is now pivoting to potential tax reform. On July 18, the Senate Finance Committee held a hearing on tax reform. Both Senate Finance...
MORE

Your Family Letter - Memorial Services
A family letter is a key part of a good estate plan. It is much more personal than many of your estate documents. A family letter allows you to share your heart and show appreciation and gratitude to...
MORE

A "True" Story of ENF Pride
PGER Roger True knows precisely where he was and what he was doing during his proudest moment as an Elk. It was July 8, 2002...
MORE

How to Find and Claim Your Family's Unclaimed Money
I've heard that there are free online search tools that can help people look for lost or forgotten money left behind by deceased relatives. Can you refer me? When my father passed away his financial...
MORE