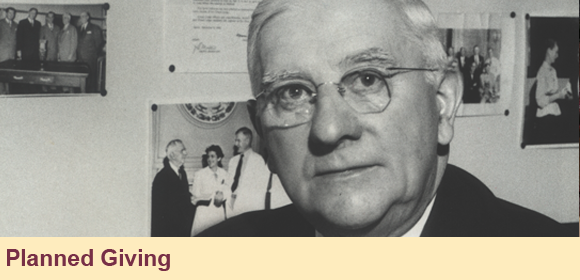 Thank you for your interest in contributing to The Elks National Foundation. Our hope is to serve you and your family with helpful information. We have an increasing number of friends of the ENF who now are benefiting from life income gifts, gift annuities and other plans. Thank you for taking the time to explore the benefits of gift planning.

IRS Complete 'Dirty Dozen' Tax Scam List
Each year the IRS warns taxpayers about the "Dirty Dozen" tax scams. Prior articles in this newsletter have covered various scams, but on February 17, the IRS published the full list for 2017. IRS...
MORE

Gifts of Stock
What will the market do this year? Perhaps the best answer is, "It will go up and down." Stock returns vary to a significant degree each year. However, long-term stock returns have been reasonably...
MORE

A "True" Story of ENF Pride
PGER Roger True knows precisely where he was and what he was doing during his proudest moment as an Elk. It was July 8, 2002...
MORE

Choosing the Best Assisted Living Facility
What tips can you offer for choosing a quality assisted living facility for my mom? Her health and mental abilities have declined to the point that she can't live alone anymore but isn't ready for a...
MORE