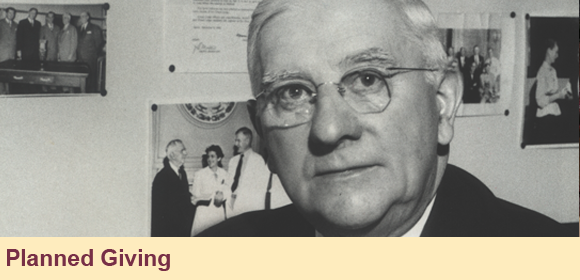 Thank you for your interest in contributing to The Elks National Foundation. Our hope is to serve you and your family with helpful information. We have an increasing number of friends of the ENF who now are benefiting from life income gifts, gift annuities and other plans. Thank you for taking the time to explore the benefits of gift planning.

Phone Scams, IRAs and Tax Extensions
The IRS published multiple reminder letters this week. In IR-2017-64 the Service warned tax preparers to watch for phishing emails claiming to be from clients. The latest tactic is for a scammer to...
MORE

Loans and Sales to Children
Parents are frequently approached by children who desire loans for various purposes. Parents may make a loan to a child for the down payment on a home, to start a new business, to cover costs for a...
MORE

Howard and Violet Ziebell
One of the last words you expect to hear from a guy who made his living in the dry-cleaning business is greaser, but there...
MORE

Services That Can Help Seniors with the Rigors of Travel
Do you know of any services that help seniors with the rigors of traveling? My youngest daughter is getting married in a few months and would love to have my 82-year old mother attend, but she needs...
MORE