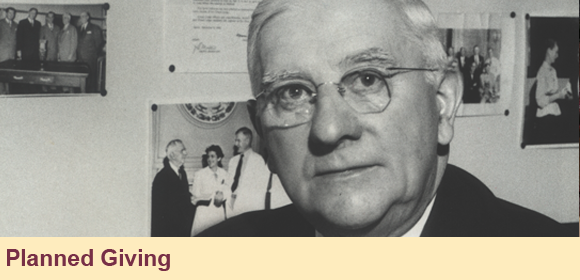 Thank you for your interest in contributing to The Elks National Foundation. Our hope is to serve you and your family with helpful information. We have an increasing number of friends of the ENF who now are benefiting from life income gifts, gift annuities and other plans. Thank you for taking the time to explore the benefits of gift planning.

Benefit in 2022 With an IRA Charitable Rollover
Each year, IRA owners age 72 and older must take a required minimum distribution (RMD). The RMD in nearly all cases is calculated using the Uniform Table. Under the Uniform Table, distributions...
MORE

Ten Reasons to Update Your Estate Plan
You have completed a will and perhaps a revocable living trust. Your durable power of attorney for healthcare and a living will are in place. All of your records are safely in place and carefully...
MORE

Downing Story
Members in attendance at the 2004 Grand Lodge Convention were rapt with attention as Stephanie McDonald, the Top......
MORE

How to Find a Daily Money Manager
Are there any services that can help my parent with their financial duties? My parent is having difficulty managing their finances and needs someone to help them on a regular basis. A good solution...
MORE