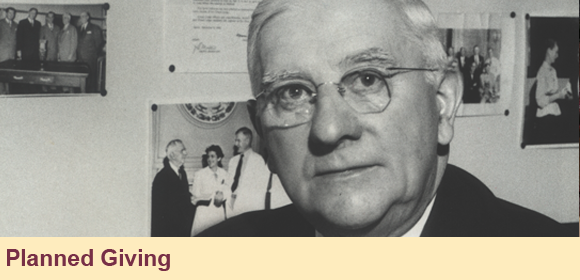 Thank you for your interest in contributing to The Elks National Foundation. Our hope is to serve you and your family with helpful information. We have an increasing number of friends of the ENF who now are benefiting from life income gifts, gift annuities and other plans. Thank you for taking the time to explore the benefits of gift planning.

IRS Promotes "Security Six" Computer Safeguards
In IR-2018-150, as part of an ongoing effort to increase safety of computer data, the Service published the "Security Six." The publication provides six ways to protect your data. While these...
MORE

Your Family Letter - Memorial Services
A family letter is a key part of a good estate plan. It is much more personal than many of your estate documents. A family letter allows you to share your heart and show appreciation and...
MORE

Stephens Story
It was the summer of 1975 and Lowell Stephens of Alamogordo, N.M., needed to teach his young sons Greg and Jeff how to swim...
MORE

How to Make the Most of Your Doctor's Visit
I manage a large health clinic that treats thousands of seniors each year. We have found that the patients who come in prepared are much more satisfied with the care they receive....
MORE