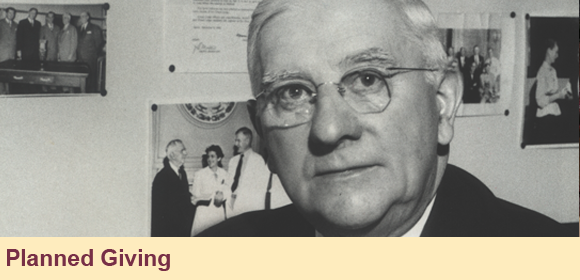 Thank you for your interest in contributing to The Elks National Foundation. Our hope is to serve you and your family with helpful information. We have an increasing number of friends of the ENF who now are benefiting from life income gifts, gift annuities and other plans. Thank you for taking the time to explore the benefits of gift planning.

Passwords Can Protect Data From Identity Thieves
In IR-2019-196, the Service offered nine tips for password protection. With the growth of online shopping, millions of Americans are potentially exposed to online fraudsters. The first line of defense...
MORE

Living Trust - Life and Death Decisions
In discussing your living trust with your attorney, there are several very important decisions for you to consider. Some of your decisions affect the management of property during life, and others...
MORE

Hamilton Story
After joining the Elks nearly 10 years ago, Carroll Hamilton of Elkton, Md. views Elkdom as more of a calling than a club...
MORE

How Seniors Can Get Free Legal Assistance
Can you recommend any resources that provide free or low-cost legal services to seniors? I am 68 and need some professional legal assistance, but I have a fixed income. There are actually a number...
MORE