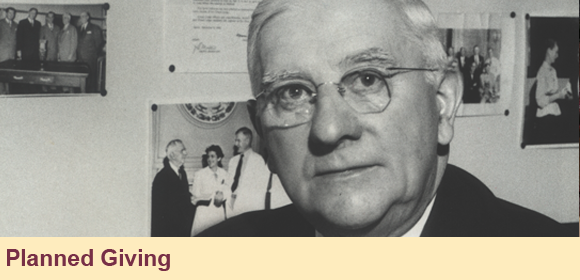 Thank you for your interest in contributing to The Elks National Foundation. Our hope is to serve you and your family with helpful information. We have an increasing number of friends of the ENF who now are benefiting from life income gifts, gift annuities and other plans. Thank you for taking the time to explore the benefits of gift planning.

Free File Now Available
Twelve national tax software firms have joined the IRS Free File Program. On www.irs.gov the "Free File Now Open" link takes taxpayers to the Free File page. People with 2016 adjusted gross income...
MORE

'Give It Twice' Trust
A very popular option for a parent with children is called the "Give It Twice" trust. This is a trust funded when the surviving parent passes away. Part of the estate is transferred outright to...
MORE

Wyszynski Story
When flipping through her planner, Cindy Wyszynski can now cross off one important task-serving her community for years to come....
MORE

How to Guard Against Medicare Fraud
What are the steps people need to take if they suspect Medicare fraud? Medicare fraud costs taxpayers more than $60 billion every year, making it one of the most profitable crimes in America. Here's...
MORE