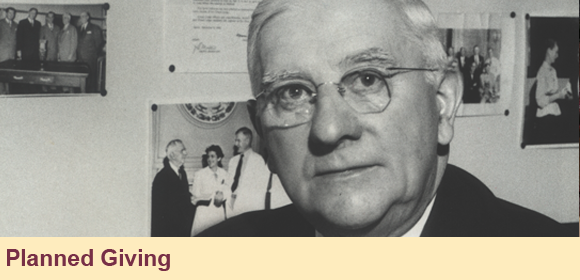 Thank you for your interest in contributing to The Elks National Foundation. Our hope is to serve you and your family with helpful information. We have an increasing number of friends of the ENF who now are benefiting from life income gifts, gift annuities and other plans. Thank you for taking the time to explore the benefits of gift planning.

IRS Tips on Protecting Your Identity
In IR-2019-41, as part of a Tax Time Guide series, the Service offered specific tips for protecting personal information. Each tax season, the Service receives many complaints about con artists who...
MORE

Gifts with Life Income
Many friends of charity have acquired appreciated property over time. A great way to use this appreciated property is for a charitable gift. A donor of appreciated property receives a charitable tax...
MORE

Booth Story
"I would rather wear out than rust out," says Joy Booth, as she prepares for a District meeting, plans a Lodge event, and organizes her Lodge's..."...
MORE

How to Stop Frustrating Robocalls
Is there anything I can do to stop perpetual robocalls? It seems like I receive five to ten calls a day on my home and cell phone, and I am tired of it! Robocalls make up around 50% of all phone...
MORE