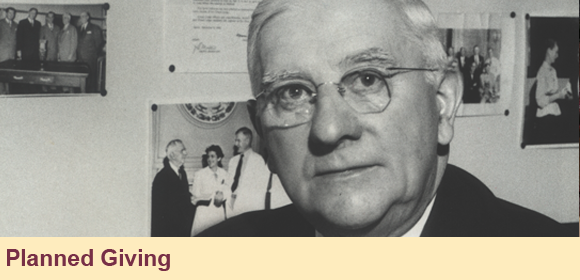 Thank you for your interest in contributing to The Elks National Foundation. Our hope is to serve you and your family with helpful information. We have an increasing number of friends of the ENF who now are benefiting from life income gifts, gift annuities and other plans. Thank you for taking the time to explore the benefits of gift planning.

Flexible Spending Account Options for 2021
A flexible spending account (FSA), also known as a "cafeteria" plan, enables individuals to pay for medical or dependent care expenses. There are at least 33 million employees in the U.S. who use...
MORE

Gifts of Stock
What will the market do this year? Perhaps the best answer is, "It will go up and down." Stock returns vary to a significant degree each year. However, long-term stock returns have been reasonably...
MORE

Christianson Story
If you're looking for Nels Christianson, you won't find him at the movies or cooped up in his office. When he's not promoting...
MORE

Do I Need to Sign Up for Medicare If I Am Still Working?
I will turn 65 in a few months and plan to keep working for several more years. I have good health insurance from my employer now. Do I have to sign up for Medicare when I reach 65? If your health...
MORE