The Ultimate Gift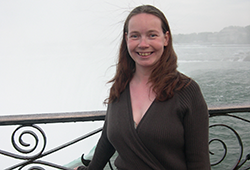 A college education doesn't come easy. Deb Brunner—a member of Plattsburgh, N.Y., Lodge No. 621—knows this firsthand. As one of seven children, Brunner received no financial help from her family when entering college.

"I know what it is like to work to pay for college," she explains. "I know how grateful scholarship recipients are for the help they receive."

Giving Today and Tomorrow

Through her monthly recurring gift, one of the programs Brunner supports is Elks National Foundation scholarships, so that deserving students like herself don't have to worry about the feasibility of college. But Brunner wanted to be sure her generosity lasted well into the future. That's why she planned a gift to the Foundation.

"I realized that I could do one more thing to help the ENF—one last gift," says Brunner. "My advice to others is to keep an open mind and talk to your family. You may be surprised by what you are able to do."

A Future of Strong Communities

It's no surprise that ENF donors see the ENF's endless possibilities for building stronger communities. The John F. Malley Society recognizes individuals like Brunner who help youth, veterans and communities in need well into the future through a planned gift to the ENF.

Brunner will leave her legacy to the future. You can, too. Visit www.elks.org/enf/MalleySociety.cfm to learn more about the John F. Malley Society, including information on enrollment and member benefits.

To discuss planning a gift to the Elks National Foundation, please contact Kate Keating Edsey at KateE@elks.org or 773-755-4866.