Juppe Story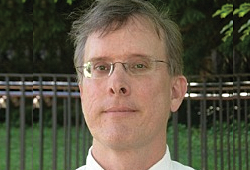 David B. Juppe
Annapolis, Md., Lodge No. 622

A bright high school senior is eligible to attend college, but worries about how he'll afford it. It's a dilemma discussed at family dinner tables and in high school counselors' offices all over the country. Thirty years ago, it was David Juppe's dilemma.

Juppe recalled this experience when he joined Annapolis, Md., Lodge No. 622 in 2008, and remembered how grateful he was to receive an Elks scholarship to help fund his undergraduate education at Towson State University.

"My family was of humble means," Juppe says. "I would not have been able to afford my college education without the assistance of the ENF."

Once he'd joined a Lodge, Juppe immediately began donating to the Elks National Foundation. And the next time he updated his will, he realized that including the ENF was the perfect way to give other students the opportunities he received.

"The Foundation does so much for so many people, and in the current economic situation, there are a lot of people who need that help," Juppe says. "The ENF helped me, and this is my way to return the favor."

Like Juppe, donors who include the ENF in their will or estate plans become members of the John F. Malley Society and receive a special pin and medallion to recognize their generous commitment. Named for the founder of the Elks National Foundation, the Malley Society recognizes donors who are true visionaries and want their generosity to continue after they are gone.

Juppe asserts that including the ENF in your will is easy and rewarding. He encourages interested donors to use the resources on the Foundation's planned giving website, www.enfplannedgiving.org, and to consider the difference your gift can make. Perhaps the inspiring success story of this Elks scholar will motivate you to leave a legacy to the ENF, too!

Click Here to review sample bequest language.