Booth Story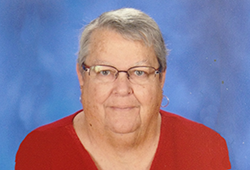 Legacy for Learning

"I would rather wear out than rust out," says Joy Booth, as she prepares for a District meeting, plans a Lodge event, and organizes her Lodge's Most Valuable Student scholarship contest.

Despite her busy schedule, Booth, former ENF Chair and active member of West Palm Beach, Fla., Lodge No. 1352, always has time to do what is most important to her—support the ENF. By planning a gift to the ENF, Booth can help build stronger communities long into the future.

A Priceless Gift

As a 2nd grade teacher, current District Scholarship Chair and former State Scholarship Chair, Booth knows the value of education. Her generous support of the ENF Scholarship Fund will ensure that students continue to receive the gift of education.

"Both my current gifts and my bequest help the scholarship fund," says Booth. "That means that students who otherwise couldn't afford college can receive an education."

For Tomorrow's Students

After dedicating her life to educating and supporting students, planning a gift to the ENF Scholarship Fund and joining the John F. Malley Society was an easy decision. Malley Society membership is open to anyone who plans a gift to the ENF.

"Charity is the future," says Booth. "Through teaching and through my gift in the future, I'm trying to build for when I'm not here."

Booth hopes to inspire other Elks to build a stronger future through a planned gift to the ENF.

"If you're thinking about planning a gift, do it," Booth encourages. "It will help people and spread the word about the ENF. It doesn't matter how much it is—every little bit helps. Just give something to help others."

Leave your legacy. For additional information about ENF planned giving, please visit www.enfplannedgiving.org. To discuss making a planned gift to the Elks National Foundation, contact Kate Keating Edsey at KateE@elks.org or 773/755-4866.