Hamilton Story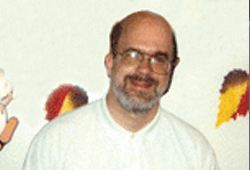 Carroll Hamilton, PER
Elkton, Md., Lodge No. 2618

After joining the Elks nearly 10 years ago, Carroll Hamilton of Elkton, Md. views Elkdom as more of a calling than a club. "I believe strongly that the Lord called me to be active," he says. "The Lord put me on the Earth to get things done. That's why I'm an Elk."

By joining the Elks National Foundation's John F. Malley Society Carroll says he's able to go the extra mile to leave a positive legacy. While he recognizes the importance of devoting time to charity, he believes he needed to "put his money were his mouth is."

Carroll suffers from mild cerebral palsy and is unable to drive because of his condition. His family and friends never hesitate to help him, and he wants to return the same compassion to others. He hopes his donations will support families and children when they need him the most. Carroll feels particularly sympathetic toward disadvantaged youth, and believes planned giving will ensure that the Foundation's youth programs can continue inspiring youth for years to come.

"If making a planned gift is something that is important to you, you have to find the time or make the time to make it happen," he says.

Between working full-time and being a member of numerous clubs, Carroll's days are brimming with activities. Despite his demanding schedule, he acts as the Treasurer of his Lodge and has served two terms as Exalted Ruler.

"It's not in my vocabulary to say 'no.' I'm having a ball, laughing a lot and making many friends," says Carroll. He was raised to believe he had no limits to what he could achieve. Living by the motto "where there's a will there's a way," his positive outlook on life has brought him a wealth of happiness; and he wouldn't trade it for all the free time in the world.

For more information on planned gifts or to join the John F. Malley Society, visit www.elks.org/enf/MalleySociety.cfm.