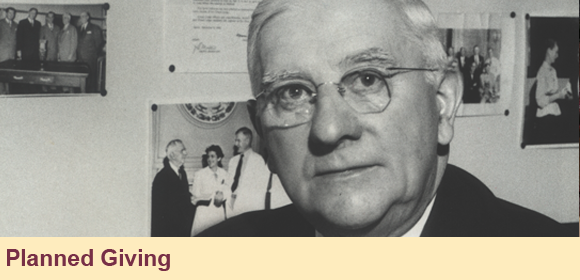 Thank you for your interest in contributing to The Elks National Foundation. Our hope is to serve you and your family with helpful information. We have an increasing number of friends of the ENF who now are benefiting from life income gifts, gift annuities and other plans. Thank you for taking the time to explore the benefits of gift planning.

Two-Income Families Benefit from "Paycheck Checkup"
In IR-2018-124, the Service offered a "Paycheck Checkup" for families with two incomes. The IRS Withholding Calculator on www.IRS.gov helps couples with two or more sources of income to adjust their...
MORE

Who Will Receive Your Property?
"Who should receive my property?" Helen asked her attorney, Clara. "There are so many decisions to make. Since Morgan passed away, I need to make these decisions myself. Should I give property to the...
MORE

Markiewicz Story
"You must give some time to your fellow men. Even if it's a little thing, do something for others - something for which you"...
MORE

'Extra Help' Program Helps with Medication Costs
Are there any special Medicare programs that help with medication costs? My 74-year-old mother, who lives primarily on her Social Security, takes several high-priced drugs that sap her income even...
MORE