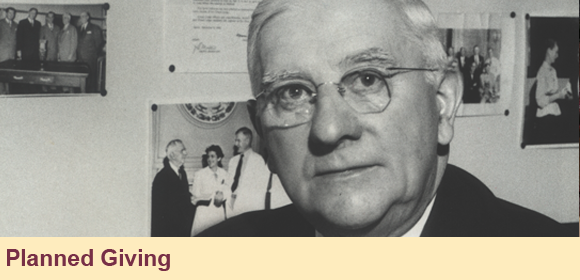 Thank you for your interest in contributing to The Elks National Foundation. Our hope is to serve you and your family with helpful information. We have an increasing number of friends of the ENF who now are benefiting from life income gifts, gift annuities and other plans. Thank you for taking the time to explore the benefits of gift planning.

IRS Enhances Taxpayer Protections
In IR-2019-101, the Service explained its latest efforts to protect taxpayers from identity thieves. Taxpayers, professional advisors and third parties (such as colleges and universities providing...
MORE

Seven Questions on Gifts to Children
Many questions arise when we consider the options for giving to children. Why should we give? When, what and how should we give? Will gifts impact the self-esteem and initiative of the child? Can a...
MORE

McDaniel Story
By practicing free throws and participating in other youth activities, John F. Malley Society member Geffrey McDaniel...
MORE

How to Choose and Use a Home Blood Pressure Monitor
I just found out I have stage 1 hypertension and my doctor recommended I get a home blood pressure monitor to keep an eye on it. Can you offer me any tips on choosing and using one? Everyone with...
MORE