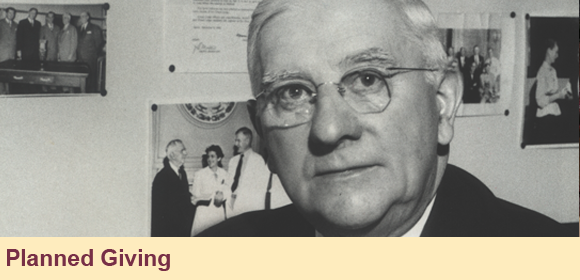 Thank you for your interest in contributing to The Elks National Foundation. Our hope is to serve you and your family with helpful information. We have an increasing number of friends of the ENF who now are benefiting from life income gifts, gift annuities and other plans. Thank you for taking the time to explore the benefits of gift planning.

Protect Your Identity During the Holidays
During December, the shopping season moves into high gear. Identity thieves are also "shopping for your data" during this busy holiday time. IRS Commissioner Chuck Rettig urged everyone to be...
MORE

Living Trust - Life and Death Decisions
In discussing your living trust with your attorney, there are several very important decisions for you to consider. Some of your decisions affect the management of property during life, and others...
MORE

Markee Story
"Scholarships." If you forced John Markee to pick one reason to support the Elks National Foundation, that's what he'd say...
MORE

How to Cope with Seasonal Affective Disorder
What can you tell me about seasonal affective disorder? I have always disliked wintertime, but since I retired and am home a lot more, the dark and cold winter months make me depressed and lethargic....
MORE