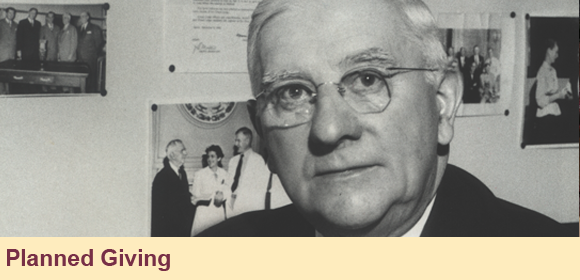 Thank you for your interest in contributing to The Elks National Foundation. Our hope is to serve you and your family with helpful information. We have an increasing number of friends of the ENF who now are benefiting from life income gifts, gift annuities and other plans. Thank you for taking the time to explore the benefits of gift planning.

Commissioner Rettig Thanks Taxpayers
On April 15, IRS Commissioner Chuck Rettig thanked taxpayers. He stated, "Our nation's tax system is built around the concept of voluntary tax compliance, meaning citizens comply with their civic duty...
MORE

Domicile - Where You Live Affects Your Taxes
A successful business owner with a large estate passed away in 1976. He had grown up in Texas, moved to California and also lived for many years in Nevada. With a net estate of $2.5 billion, his...
MORE

The Ultimate Gift
A college education doesn't come easy. Deb Brunner—a member of Plattsburgh, N.Y., Lodge No. 621—knows this firsthand....
MORE

Tricycles for Grown-Ups
What can you tell me about three-wheeled bicycles? I'm 65 years old and would like to start cycling again but I have some occasional balance problems and do not trust myself on a two-wheeled bicycle....
MORE