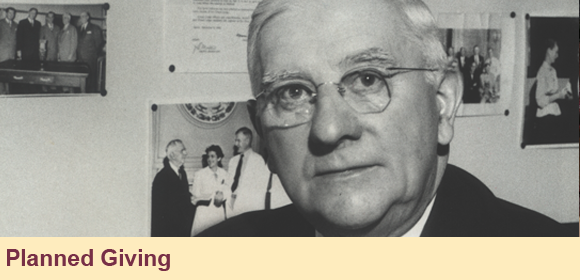 Thank you for your interest in contributing to The Elks National Foundation. Our hope is to serve you and your family with helpful information. We have an increasing number of friends of the ENF who now are benefiting from life income gifts, gift annuities and other plans. Thank you for taking the time to explore the benefits of gift planning.

Federal Debt Limit Agreement Avoids U.S. Default
With a vote of 314 to 117 in the House of Representatives and 63 to 36 in the Senate, Congress sent the Fiscal Responsibility Act of 2023 to the President. When the President signs the bill, the...
MORE

Bypass the Estate Tax
There are both temporary and permanent rules for federal estate planning. These principles are helpful in creating estate plans, but it is important to understand the potential future changes. Estate...
MORE

Taylor Story
Bob Taylor always believed in the Elks National Foundation. As a Past Exalted Ruler and member of Manchester, Conn., Lodge......
MORE

Social Security Benefits for Family Members
What are the Social Security benefits for family members? What are the qualifications for eligibility? Depending on your specific circumstances, you may be eligible for Social Security benefits as a...
MORE